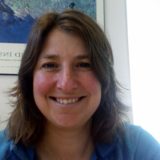 Concentric Healing Homeopathy
111 High Street, Belfast, ME 04843     207.691.6798     concentrichealing@gmail.com
Kelly Callahan works with individuals and families in Midcoast Maine (see website for office locations), and around the world via Skype. She is a graduate of the Baylight Center for Homeopathy, certified by the Council for Homeopathic Certification, registered with NASH (North American Society of Homeopaths), and a graduate of the Dynamis School for Advanced Homeopathy under Jeremy Sherr.
In addition to constitutional and acute care, she offers homeoprophylaxis for families who desire a natural alternative to traditional vaccines and travel protocols.
In the words of a patient:
Kelly's treatment is truly a delight. She has a keen ability to listen, and an intuitive understanding of her patients. I feel Kelly really gets to know you, and treats you accordingly- this holistic approach is obviously the essence of being able to practice homeopathy effectively. Her knowledge is impressive- clearly her work is a form of art and passion. I could not recommend her more highly. ~Meredith
Kelly teaches clinical practice and philosophy at the Baylight Center for Homeopathy in Portland, Maine, and is the creator of a podcast for homeopaths, 1M: A Homeopath's Podcast.
Website