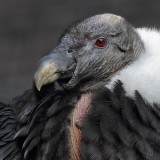 Second Wind Holistic Care
54 Ratcliffe Rd, Westport Isl, ME 04578     207.319.8633     beebe.lovelace@gmail.com
Val has been practicing homeopathy since 2004 and specializing in grief, loss, and end-of-life care since 2009.
She creates a safe, confidential, and nurturing environment to facilitate an integrated and compassionate approach to restoring the wholeness of a person as they navigate through all that life serves up.  Using homeopathy, flower essences, Reiki, and shamanic tools, she helps clients authentically access their experience with integrity.
We can get bogged down in our grief, all the while chiding ourselves to "get over it."  The fact is, we are meant to go forward from our losses, eventually to find our balance again.  But sometimes we don't.
"I haven't felt right since my mom died."
"I've had this hacking cough since my father's funeral."
No matter how long it's been, homeopathy can reach those stuck states and help us free ourselves.
For those facing the end of life, Val facilitates discovery and exploration into the meaning of one's life in the face of mortality and learning how to let go.
Homeopathy and other natural practices may bring about relief of physical and emotional symptoms, providing comfort during the end of life.  Chemical-free and powerful, natural medicines wonderfully augment conventional palliative care.
Val makes calls to home, hospital, or hospice locations in Maine. Val is also the founder and Executive Director of Maine Death with Dignity.
Please call to learn more about how natural medicines and processes can help.